All of the Playground Sessions lessons and songs are located in our downloadable application. To access our lessons, you must first download Playground Sessions onto your device. After downloading Playground, launch the application, then log in.
Our lessons are located in the "Bootcamp" section (if using a computer),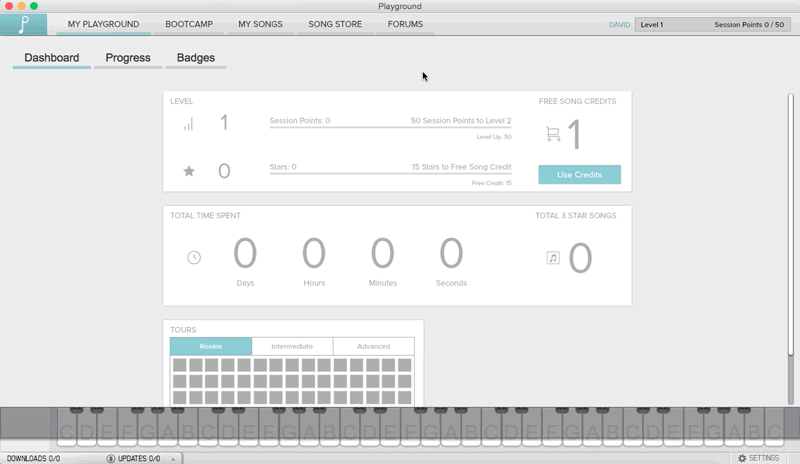 Or in the "Courses" section (if using a tablet).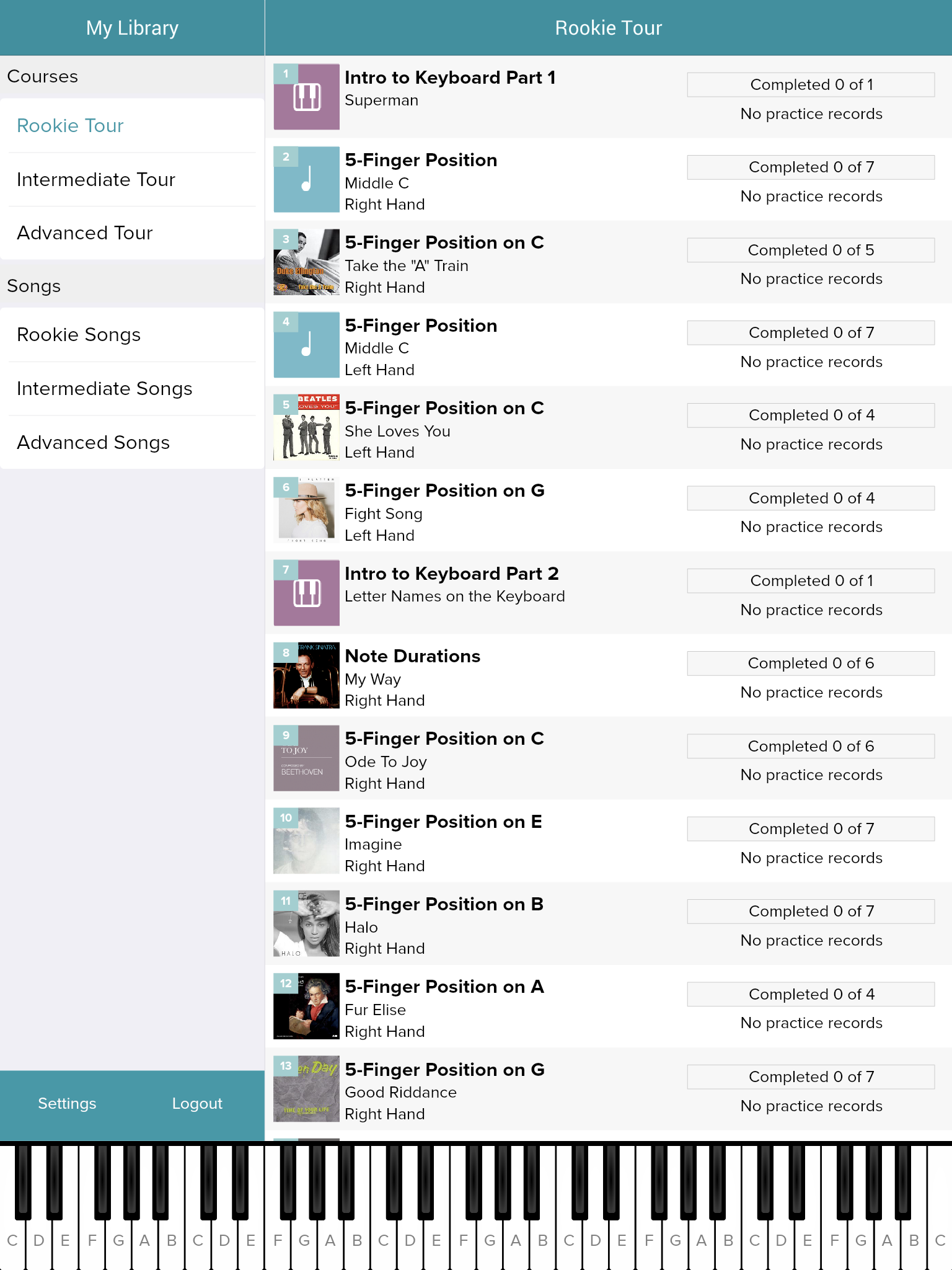 Lessons in our Bootcamp are organized into three different sections:
Rookie Tour
Intermediate Tour
Advanced Tour
The Rookie Tour is the ideal place to start if you're new to playing the piano. There, you will learn all the fundamentals of playing, including how to name the keys on your keyboard, and how to read sheet music. Our Intermediate and Advanced Tours are designed to expand on the fundamentals taught in the Rookie Tour, introducing you to concepts like how to play chords, chord theory, and how to play complex rhythms.