Newly added "Recital Performance" song sections are lessons available in your Course to help you easily locate the sections eligible for submission.

If accessing the course through our Playground Sessions app, you'll find these lessons scattered throughout your course. They will be named 'Recital Performance'.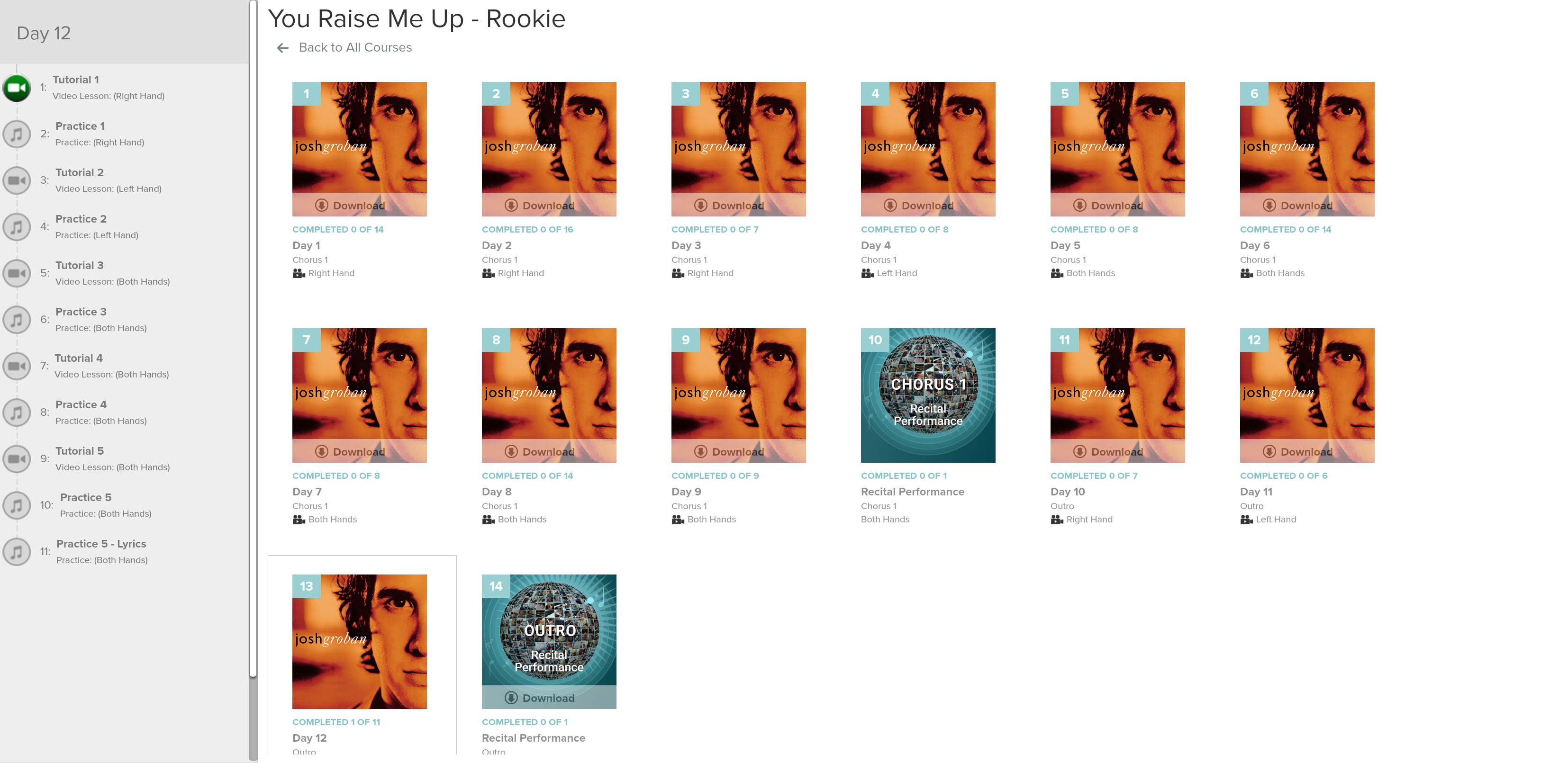 And if accessing the course through our web version, you'll find a "Recital Performance" lesson located at the start of each difficulty level.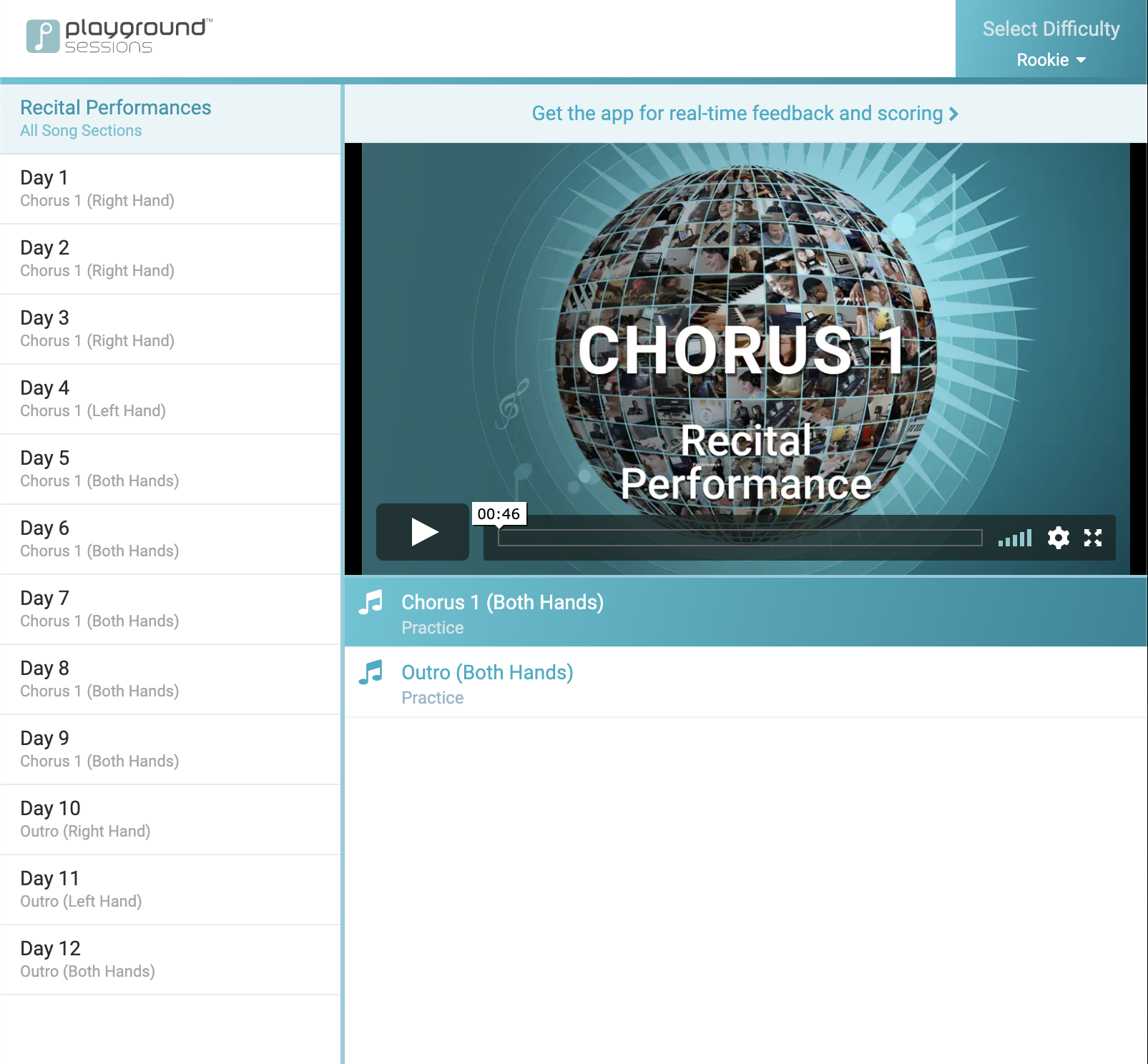 These lessons are comprised of the eligible song segments that you can record and submit for the recital video.