The Piano Demo is a useful tool. It does the following.
It highlights the piano keys on the in-app keyboard.
It sounds the notation so you can listen to the exact parts you need to play.
The in-app piano volume must be enabled in order to hear the Piano Demo. Go to Settings > Keyboard & Volumes. Make sure that the Piano Volume is turned up.
To engage the Piano Demo feature, tap the hands icon in the upper toolbar. Then select the hand you want the app to play.
Right Hand - Plays notes in the treble clef.
Left Hand - Plays notes in the bass clef.
Both Hands - Plays notes in the grand staff (treble and bass clef combined).
Off - Disengages the Piano Demo.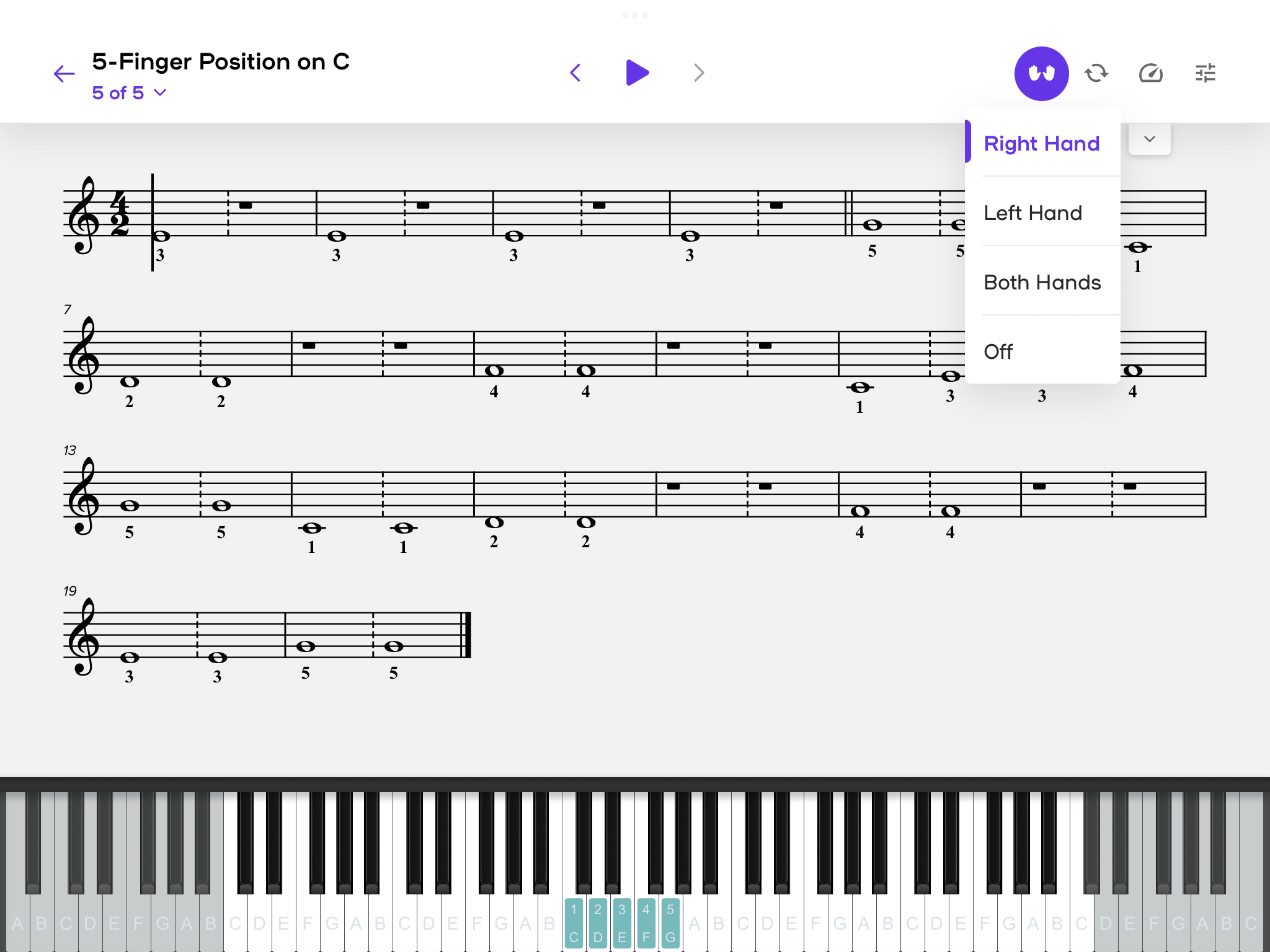 Then press the Play button. The scroll bar will highlight the correct piano key on the on-screen keyboard.